Chinese gymnastics team achieved good results and Chinese equipment won unanimous praise!
2018-11-23 10:26:00
The 48th World Gymnastics Championships closed in Doha, Qatar on the evening of Nov., 3rd. Chinese gymnastics team won a perfect ending with 4 gold, 1 silver and 1 bronze. Quantity of gold medals ranked first with the USA team and the total medals ranked second. As the sole gymnastic equipment supplier of this event, Taishan serviced the event with excellent quality and performance. To achieve goals in gymnastics with the strength of Taishan. Taishan Sports witness all athletes' honor moment!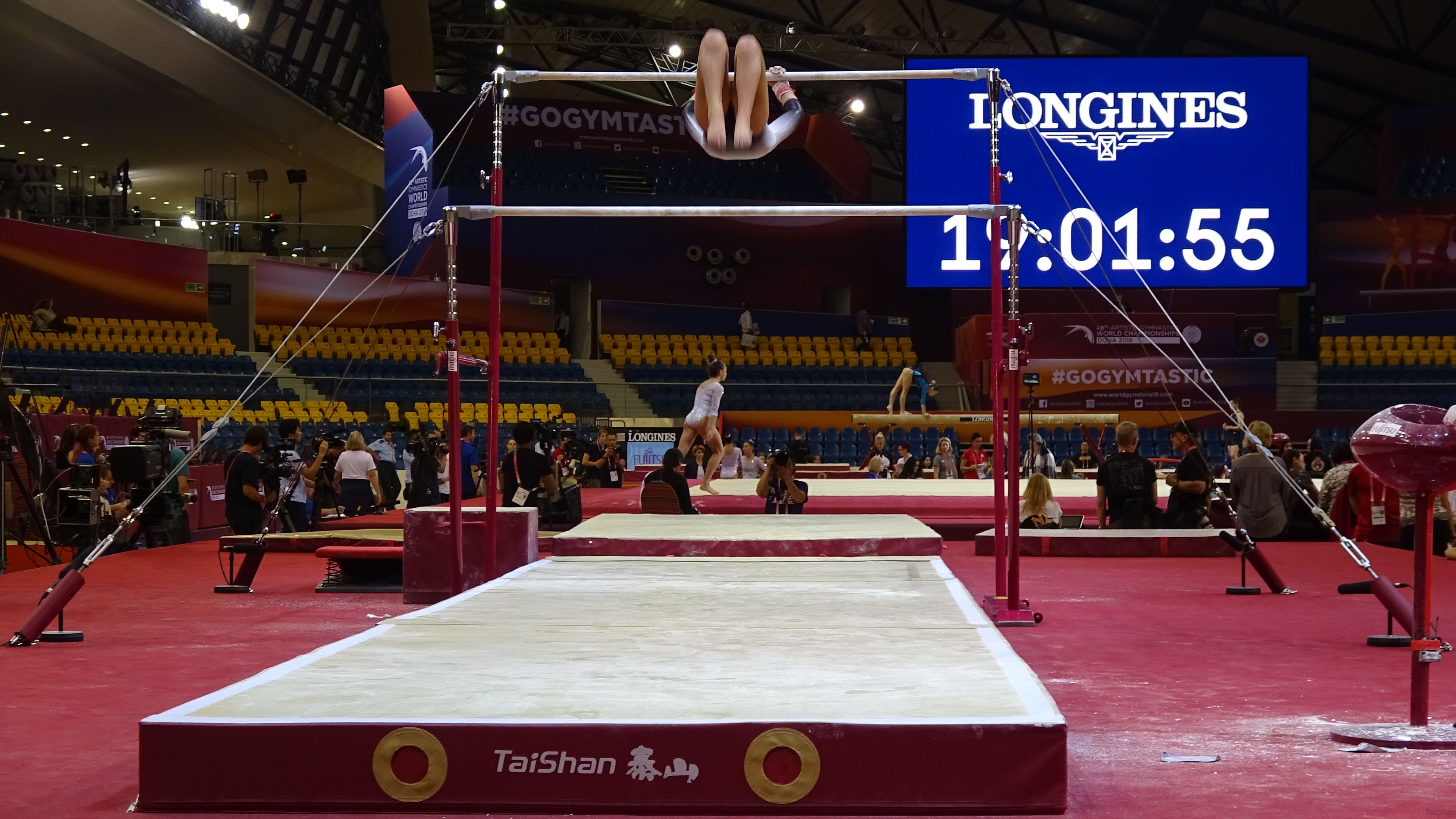 Chinese team performed very well in the passed 10 days' competition, showing a good spirit and achieving satisfactory results. Chinese gymnastic team is the only one that won gold medals in both men's and women's events in this World Championships. In the men's team finals on Oct. 29th, they won the gold medal with total score of 256.634 points. In the men's pommel horse competition on Nov. 2nd, Xiao Ruoteng won the champion for Chinese team with perfect high-quality and difficult movements. In the last day of Nov. 3rd, the Chinese team made persistent efforts and got two more gold medals: Liu Tingting won the women's balance beam competition, which was the only gold medal for China women's team in this event; in the men's parallel bars competition, Zou Jingyuan won the championship.
Strong teams of China, USA and Russia took the lead and Taishan gymnastic equipment outshone others!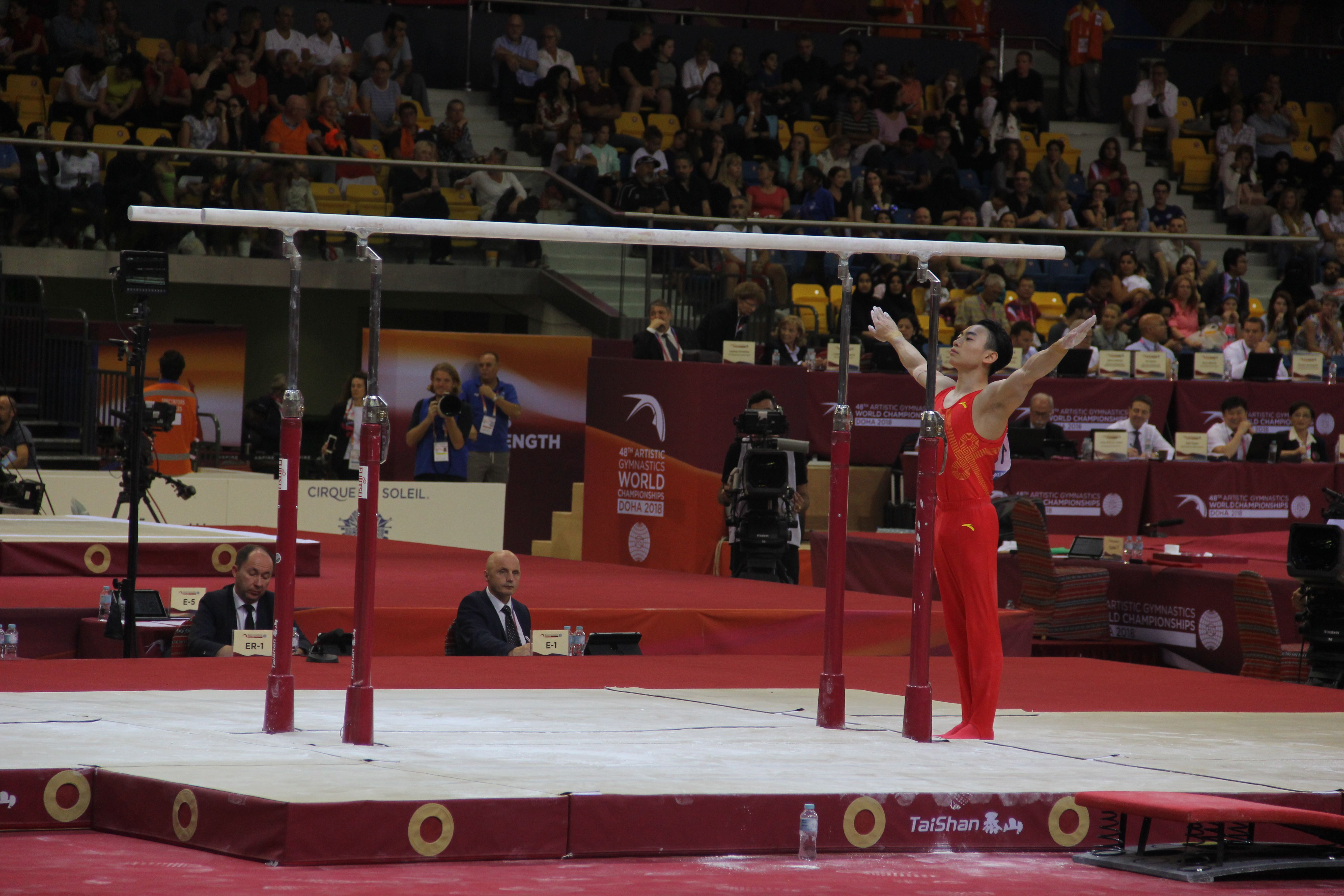 As a qualification event for 2020 Tokyo Olympic Games, this World Championships attracted attention of athletes from all over the world with nearly 700 athletes from 78 countries and regions participating in the event. China, USA, Russia, and Japan, etc all sent strong teams to attend, hoping to obtain good results for qualifications of the Tokyo Olympic Games. Judging from the results after the game, China,USA and Russia still play the dominant role.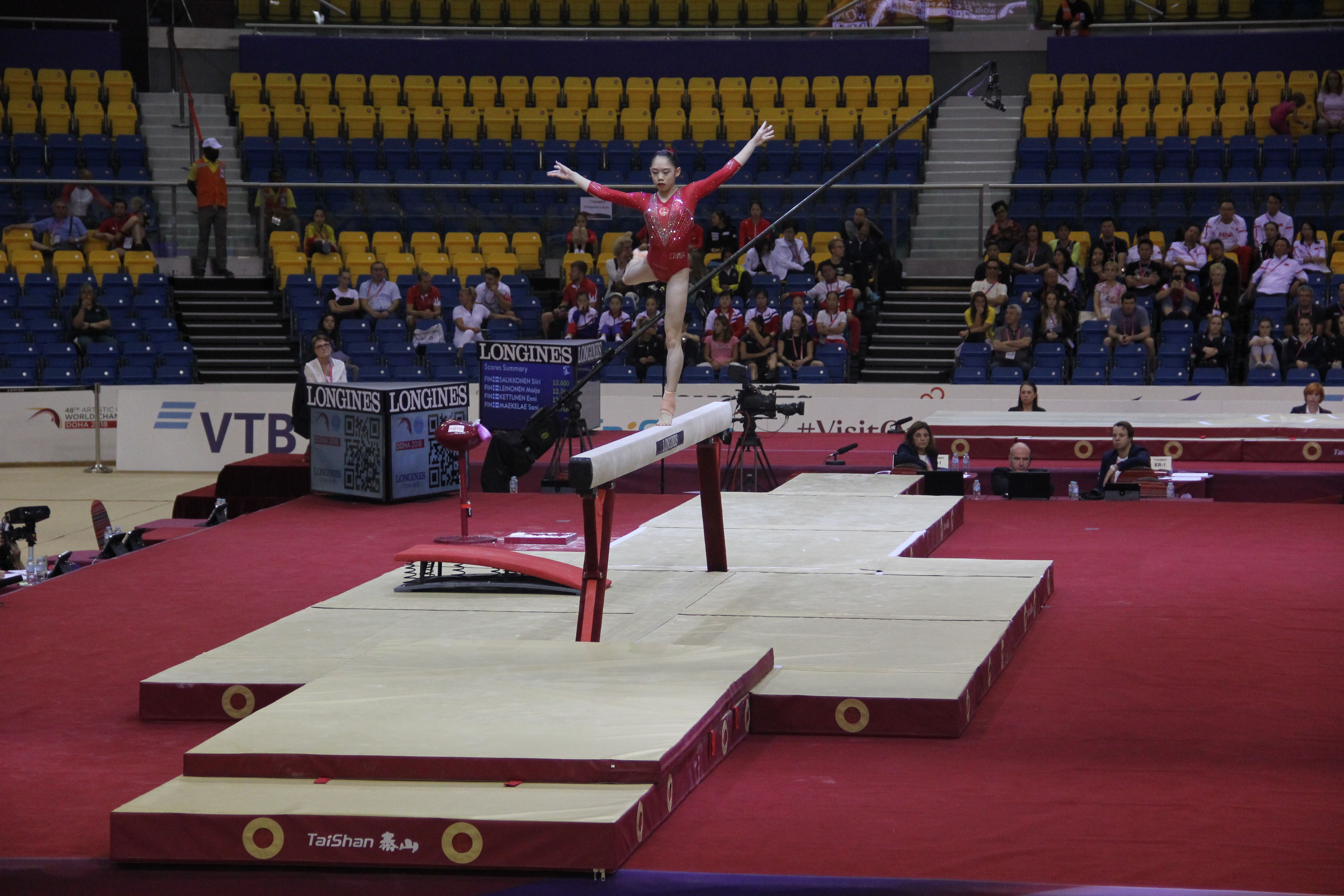 World-class events needs technological gymnastic equipment and perfect service guarantee. Taishan Sports, which has successfully passed nearly 1,000 international events is probably the most qualified! In the gymnastics competition of the 2018 Jakarta Asian Games, Taishan gymnastic equipment showed its good quality and praised by athletes from all over the world. For this world gymnastic championships, Taishan gymnastics equipment once again stood on the world stage to serve the highest level of gymnastic competition. Taishan Sports provided tens of thousands of equipment for competition and training, and also sent a professional service team with nearly 100 technicians and skilled workers. Without flowers and applause, Taishan Sports is silently leading the Chinese sports industry out of Asia and going global. Its title of "Invisible Champion" is as famous as Chinese national athletes!
Taishan Sports was founded in 1978, and now it has grown into a premier global sports equipment manufacturer and event supplier integrating R&D, production, sales and event services. The products mainly include sports equipment, artificial turf, carbon fiber bicycles, multi-functional sports mat, winter sports equipment, sports engineering and "Internet + smart fitness" and so on. The R & D capability and manufacturing level of Taishan are among the highest in the world.
Over the years, Taishan Sports has been outstanding by providing good equipment and service in the international sports arena, deserving the title of invisible champion.
Focusing on sports industry and keeping innovation for 40 years, Taishan Sports has finally achieved a leap from "A small family workshop to a globally renowned company". Today, Taishan Sports has China's only National Sporting Goods Engineering Research Center and National Sports Goods Competitive Equipment Testing Center, the sports industry's only State Industrial Design Center and Postdoctoral Research Workstations. It has successively undertaken two National Science and Technology Support Plans and three Torch Plans. A number of scientific and technological achievements have filled the international and domestic gaps. Taishan has participated in formulating more than 30 national standards and obtained more than 1,000 domestic and international patents. More than 100 products have passed the certifications of IAAF, FIG, IJF, AIBA, WTF, UWW, FIFA, UCI, etc.
Relying on technological innovation, Taishan Sports has realized the transformation from reaching international standards to leading international standards. Taishan is the only national brand with all its 17 gymnastics equipment passing the FIG approval in the world. Taishan has become a world famous brand that owns the most complete product categories, the largest scale and the world leading scientific and technological innovation ability, and has served the most sports events. It has become the world's top event service provider and international standard-setting enterprise, thus has entitled it more right to speak in the world. Today's Taishan is leading the Chinese sports industry to go global, helping "Made in China" win another gold medal outside the stadium. In this World Gymnastics Championships, Taishan Sports has interpreted the Chinese craftsmanship spirit and will further promote China's scientific and technological innovations to the world !
Mr. Bian Zhiliang, Chairman of Taishan said, we will shoulder the responsibility and do our best to fulfill our mission. Driven by the"Belt and Road" strategy, Taishan will provide high-quality equipment and services for major world sports events and human health to achieve our goal--Olympic Quality Enjoyed by All!